Healthy Eyes Educational Series
Did you know that the annual cost of adult vision problems in the US is nearly $200 billion every year?  Half of all blindness is preventable if eye disease is detected and treated early, and 90% of all eye injuries could have been prevented.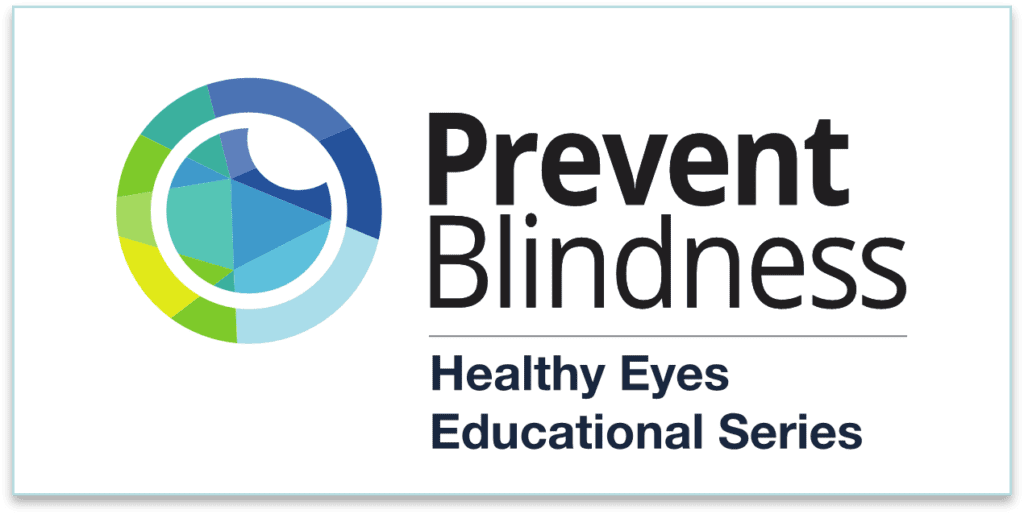 Request Healthy Eyes Educational Series presentation materials
The Healthy Eyes Educational Series will help build awareness among your clients, co-workers, employees or cohorts about the importance of eye and vision health, common adult vision disorders, eye safety precautions and proactive behaviors that give the best chance for a lifetime of healthy vision.
This free, modular program includes a Presenter Guide, PowerPoint presentations, assessments and evaluation forms. All materials are available in English and Spanish.
If you would like to use modules from the Healthy Eyes Presentation Series for school or community eye health education, please submit a request to receive download instructions. Please note: after clicking the "submit" button on the form below, scroll back down the page to the request form to access download links.